Frequently Asked Questions (FAQs)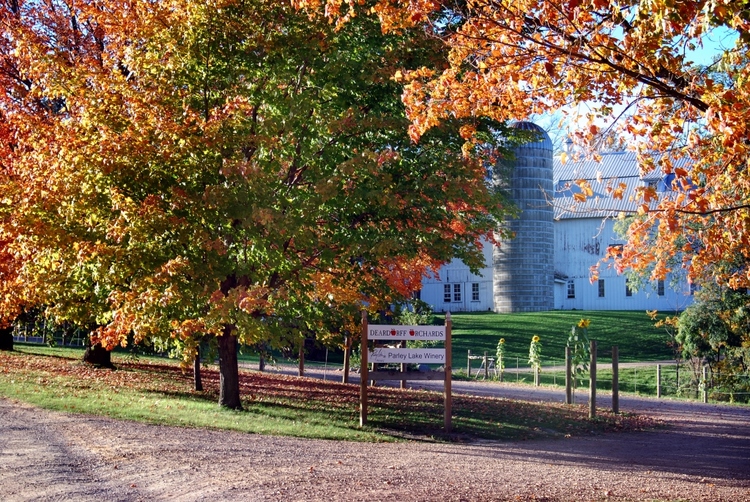 Q: Do you have "Pick Your Own"?
A: Yes, we do offer PYO apples. A pre-purchased 1/2 Peck (5-6 pounds) bag are available inside the Apple Barn and the Apple tent by the tractor stop or orchard entrance. Please see our Pick Your Own page for more information.
Q: What does #2 (seconds) quality mean?
A: We grade our fruit according to industry and government standards. Fruit with minor surface damage, slightly bruised, over ripeness, or smaller sized are sold at a lower price as #2 (seconds) quality. Many of our customers take advantage of the lower prices, particularly for fruit they plan to use for preservation such as canning or drying.
Q: Will you ship fruit to me?
A: No, we currently do not have shipping capabilities. Our future plans are to incorporate e-commerce for our amazing Honeycrisp apples is in the works, so stay tuned!
Q: Where does your fruit come from?
A: In addition to the apples we pick from our own orchards, we also purchase apples from local growers in the area. This allows us to offer a larger variety of apples to our customers.
Q: Do you allow dogs?
A: Yes, we are pet friendly apple orchards. We offer puppy water stations and pickup bags for your convenience. All we ask is that they be friendly, remain on a leash and that you take responsibility for any deposits they may leave.
Q: May my family and I walk out in the orchard?
A: Absolutely! Just be sure to stop in the Apple Barn to purchase your bag before you head out. We offer red wagons for the little ones, and tractor rides on the weekends, to make your orchard experience more enjoyable.
Q: Do you charge sales tax?
A: We charge Minnesota State and Carver County Local Sales Tax as applicable.
Q: How can I pay for my purchase?
A: We accept cash, checks drawn on local banks and all major credit cards.